About Campbell Chiropractic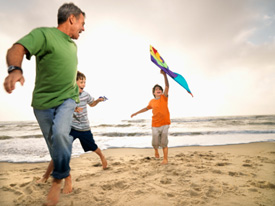 Practicing since 2002, Dr. Cam offers Oshawa and the surrounding communities natural solutions to health through chiropractic care. With a warm environment for your greatest healing, we welcome you and your family to discover a brighter, healthier life.
Achieving Family Wellness
We are self-regulating and self-healing beings. Given the proper environment, our bodies can deal with whatever stress life throws our way. Reducing physical, chemical and emotional stress will allow our bodies to function at the highest level and heal on their own. This is where chiropractic care comes in.
You have options. You have choices. At Campbell Chiropractic we will educate you on these options allowing you to make informed decisions about your health. Making healthier choices is important to helping you reach your health goals and maintain a life of true wellness.
Finding a Better Life
With Dr. Cam's welcoming spirit eager to help, you'll feel comfortable and relaxed when you visit. He'll do all that he can to help you feel better and live your greatest life.
"It's an incredible feeling to be part of someone's journey towards health," he shares. "Seeing patients' gratitude for their health is very rewarding."
We welcome you and your family to experience care like never before. Our passionate team and health philosophy can help guide you to a more balanced, healthy life!
Call today to get started and take your first step toward better health! (905) 725-0000
---